With the total investment amount of more than 20 million Yuan,Xiamen 3-circles Model Sci-tech Experience Baseconsists of Model Sci-tech Exhibition Hall, Power Model Experiment Hall and Outdoor ARC International Autodrome and covers sea, land and air model activities.
Thereinto, ARC International Autodrome reaches the world class level in terms of whether scale or facilities. It adopts Netherlands AMB timing system and American Liverc live system which are the most advanced in the world so far, and is divided into off-road track and road track with the area of 2800 m2respectively (40m*70m).
ARC International Autodrome holds Cross-strait Vehicle Model Competition and national competition once in spring and autumn respectively every year.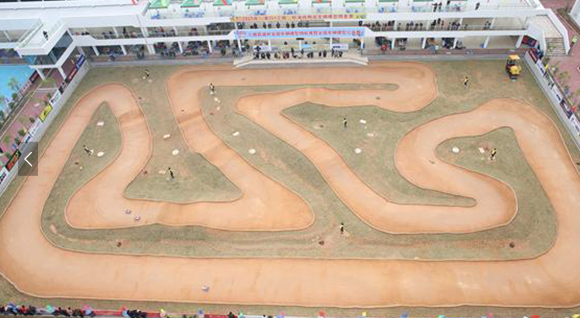 Off-road test base
on-road test base